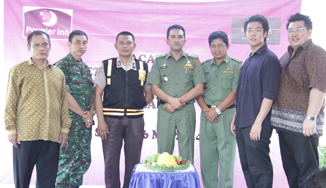 GROUND BREAKING CEREMONY CITY MARK SATORIA MAKASSAR
13 SEPTEMBER 2014
City Mark Satoria Makassar celebrates its Ground Breaking event on 26 May 2014 at 12.00 h, graced by local authotities and community leaders. City Mark Satoria Makassar presents a vibrant and modern outdoor mall anchored by a Hotel - Premier Inn Satoria Makassar, our second hotel in partnership with the largest hotel chain owner and operator in UK, Whitbread International.




---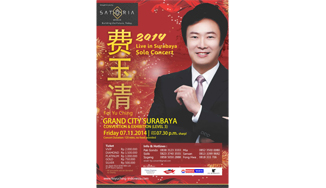 CHARITY CONCERT FEI YU CHING LIVE IN SURABAYA 2014
12 SEPTEMBER 2014
Grand City Convention & Exhibition (Level 3)
7 November 2014, 7.30 pm

Satoria Group's First Gala Charity event featuring the Asia Pacific superstar Fei Yu Ching in his first ever performance in Indonesia. The concert housed 3000 over audiences in the Grand City Convention & Exhibition Ballroom on 7 November 2014.
---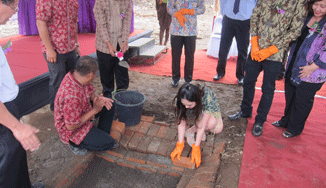 GROUND BREAKING CEREMONY PREMIER INN SATORIA YOGYAKARTA
24 MARCH 2014
Premier Inn Satoria Jogjakarta held its momentous Ground Breaking Ceremony on Thursday, 13th March 2014 at 9.00 pm. As part of our CSR initiative, PT. Satoria Prima Persada donated tents, chairs and cash for road and bridge renovations. Total donations amount to Rp. 80,000,000,- The 8-storey hotel with 136 rooms, a swimming pool, sky lounge, music bar and meeting rooms is scheduled for operation in mid 2015.
http://kr.co.id/read/208252/premier-inn-satoria-bantu-warga-rp-80-juta.kr
---